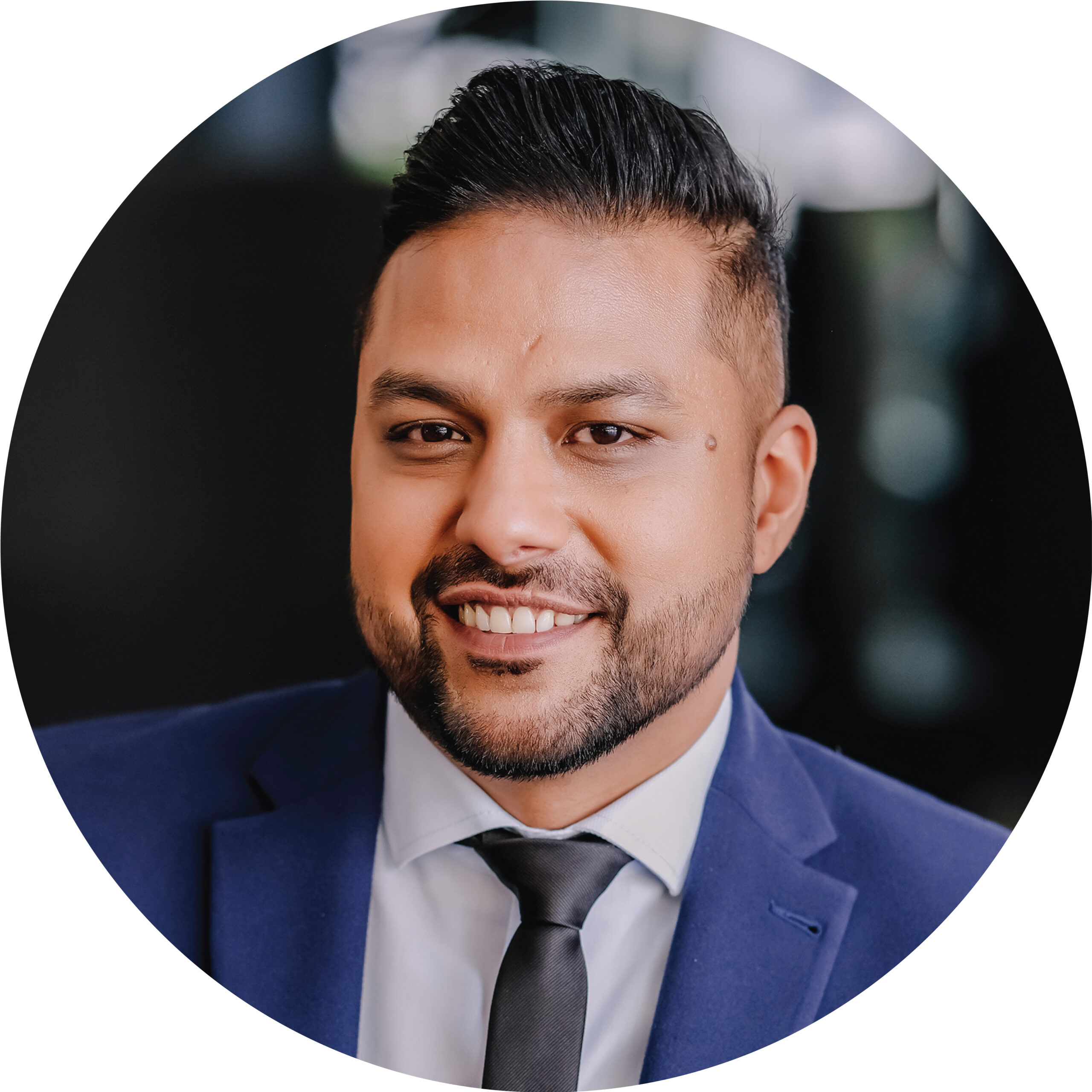 Christopher David Appanah​​
Head: Claims – Liabilities
Bryte Insurance Company
Did you choose a career in insurance, or did you fall into the industry like so many others? Briefly share your story.
I fell into the industry like many others. In retrospect, I was super fortunate to have been referred a position at an underwriting manager. It was during this first stint that I cut my teeth in insurance claims and the rest is history, as they say.
Why did you choose to enter The Insurance Apprentice?
The Insurance Apprentice presents an opportunity for its ambassador to use the platform to spread the great energy of working in the insurance industry. It also presents an opportunity to pit my skills and experience against some of the brightest young professionals in the industry.
In your mind, what qualities should an ambassador of The Insurance Apprentice have?
The ambassador should be bold and confident, with the competence and credibility to match. They should also be a courageous leader and collegial in their interactions with fellow professionals.
Who has been the biggest influencer on your career and why?
Tracy McLaughlin, COO of GIB Insurance Brokers. Tracy and I were paired together during the IIG Roots and Wings program. Tracy served as my mentor and assisted me with navigating various personal and professional challenges. She had a profound impact on my development. Her sage guidance caused me to introspect and find my Ikigai.
In a tweet of 140 characters explain why insurance ROCKS!!!
Without insurance – people, professionals & businesses would never push the envelope toward risky ideas that could change the world!
What would be your dream Apprentice task and why?
The FSCA task, wherein you are required to represent yourself against debarment. I consider myself a fixer and a task like this leverages my skills to consider complex facts and flesh out an argument either in support or to resolve in a sensible manner.
What song would you choose for your Insurance Apprentice victory dance?
Raise your glass – Pink
A message to all the TIA sponsors?
Thank you to all the sponsors, your investment in The Insurance Apprentice assists the show to push the limits, reach wider audiences and showcase what our industry has to offer to both consumers and potential insurance professionals. Your vital sponsorship helps The Insurance Apprentice continue the important work they do for all of us. We are grateful to all of you!
How important is winning for you?
Winning is important to me. The idea of becoming the ambassador of the insurance industry, after participating in a myriad of challenges which put you through your paces against some of the best in the industry, is definitely something to look forward to achieving.
Advice to yourself about what you should remember and focus on as you are going into the competition.
My advice to me is to be courageous, ask questions, leverage fellow competitors' strengths, always be humble and lean into any discomfort or fear I may feel, so if anything, I gain valuable experiences that will help me grow, both professionally and personally.