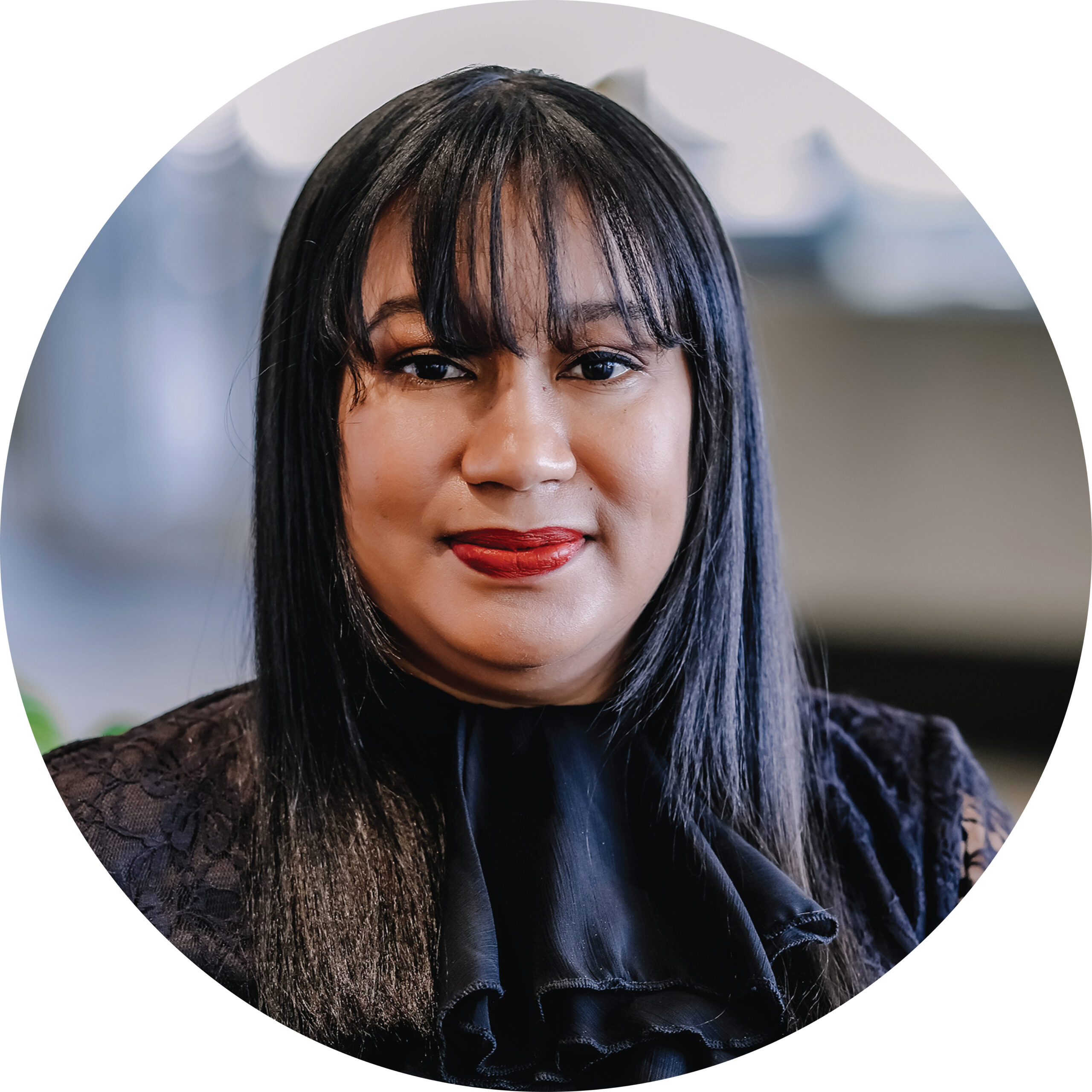 DEIDRE HENNEBERRY
Team Manager
Santam
Did you choose a career in insurance or did you fall into the industry like so many others? Briefly share your story.
The saying goes, I did not choose insurance, but insurance chose me
how relevant is this. Growing up, insurance was pretty much unheard of and was not a career that I would have considered going into. Mostly due to not being educated enough on the concept of insurance and not having any exposure to the industry.
I have a fond memory of watching my favourite television show, during a commercial break an advertisement by Auto & General Insurance was playing. I was so curious about the advertisement that I decided to research the company the following day to understand what insurance is about. I then took an interest in insurance as I never knew that you could cover your belongings to have peace of mind in the event of loss. I then decided to go to their careers page and apply for a position, and as they say, the rest is history, as I was appointed as a broker sales consultant. That is 12 years ago, and I have never looked back; I now have insurance as part of my DNA.
Why did you choose to enter The Insurance Apprentice?
The Insurance Apprentice is an amazing platform for young professionals within the industry. It not only enables and promotes one's own ability but also what the industry has to offer to the future generation. The Insurance Apprentice pushes contestants to the limits and challenges you to think out of the box. The competition will take me right out of my comfort zone and, therefore, it would be the opportunity to challenge myself, both professionally and personally. The previous seasons have been nothing short of amazing and had me on the edge of my seat waiting for the next episode. I felt that I could be part of the journey as I have so much to offer, and by putting myself out there, it will allow me to put my experience and knowledge to the test – with the rest of the industry experts. I am passionate about the insurance industry and taking part in the competition provides me with an opportunity to learn and gain experience which will in turn equip me with a new skillset that will take my career to the next level.
In your mind, what qualities should an ambassador of The Insurance Apprentice have?
The Insurance Apprentice should have the following qualities:
– be knowledgeable
– be passionate
– must be dedicated
– display professionalism
– well presented
– be a good communicator
– be enthusiastic and friendly
I feel an ambassador of The Insurance Apprentice must embody a combination of the above qualities in order to be successful.
Who has been the biggest influencer on your career and why?
My mother has been my biggest influencer and motivator of my career. Growing up in single parent headed household was quiet the challenge, however, my mother taught me that my situation does not determine where I end up in life. My mother told me that my destiny and future was in my own hands. I am encouraged by the fact that she had so little, and yet, gave us the best life possible. Seeing her rise above poverty, overcoming unemployment and being resilient – built me and moulded me into the strong willed, independent, ambitious go getter I am. I was taught to never give up and to keep pushing, to continue breaking any barriers that are set in front of me. I could never be weak; I was raised by a strong woman. At any time when I have a moment when I think about giving up, I remember how I got to where I am and that allows me to keep moving. Whenever I want to push forward and continue to be successful, I remember that I am built to survive and thrive until I reach my full potential.
In a tweet of 140 characters explain why insurance ROCKS!!!
The insurance industry is agile and adaptable as it provides peace of mind by protecting the known in the event of the unknown #Insurancerocks
What would be your dream Apprentice task and why?
My dream task would be to go back to my high school (Umbilo Secondary School) in Durban. This will provide me with a platform to provide information to the learners about insurance and that it is a possible career choice together with the benefits and departments within insurance. Explaining the risks associated with not being insured will be of great value as it will enable the learners to think of possible solutions whilst opening the door for them to take up a career in insurance. It will also allow me to deliver a message of hope to those that are in dire situations, to show where I came from, and how my career in insurance has brought me to where I am today. This will showcase to the learners that they can rise above their situations and be anything and everything they can be in life.
What song would you choose for your Insurance Apprentice victory dance?
"We Are The Champions" by Queen.
A message to all the TIA sponsors?
Thank you for your partnership and commitment to the success of The Insurance Apprentice. Your continued support enables the competition to thrive, the tasks push us to the limit and allow us to be creative and to think on our feet. Which is much needed in the everchanging insurance landscape. We cannot do this without you, we hope that you will continue supporting this amazing initiative as it paves a way for the talent in the industry to step forward.
How important is winning for you?
Winning is important to me as it will show my kids that giving up is not option. Being a winner will show that you can overcome anything placed in your path. It will also show the up-and-coming leaders that there is a place in society for women in leadership. This will be an inspiration to the rest of industry to showcase that you can keep striving for excellence, whilst being a wife, a mother, a student and a full-time employee. Winning The Insurance Apprentice will push me to keep winning and succeeding, it will allow me to be a good brand ambassador for TIA. Winning the competition will boost my confidence and will be an accomplishment as this is the biggest stage in the industry.
Advice to yourself about what you should remember and focus on as you are going into the competition.
I will remain true to myself, I will remain humble, I will take constructive criticism and keep my eye on the prize. I need to set my emotions aside (in a positive manner) to the benefit of the team I am placed in. I will stand up for what I believe in, in doing so, I will participate whilst making sure I have great contributions; however, I will put my hand up when I don't agree with something to steer my team in the right direction by providing my perspective (in a respectful manner).